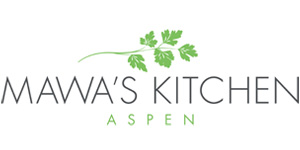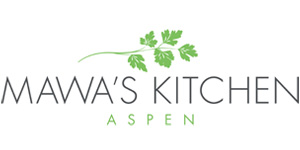 Private Cooking Classes
The relaxed, informal day and evening classes are taught at the Aspen cooking school at Mawa's Kitchen... see more »
Map

Reviews
Mawa's Kitchen
Private Cooking Classes
The relaxed, informal day and evening classes are taught at the Aspen cooking school at Mawa's Kitchen through interaction with staff instructors and local guest chefs, all served up with a sense of humor and plenty of wine. Contact us today to join one of our dining events or to schedule one of your own in Aspen Colorado.

×
Mawa's Kitchen
Valentine Weekend Take Away Dinner
A food & wine lover's Valentine weekend take away menu.
$85 per person.
Feb. 16 & 17, 2018
×
Mawa's Kitchen
Chef's Table Dinner Series
Chef's Table Dinner Series that begins January 19th and will continue through winter on Friday's & Saturday evenings. Join us for an intimate open kitchen communal dining experience, offering guests an evening to enjoy a seasonally-themed menu, celebrating locally and sustainably grown and foraged ingredients, prepared by Executive Chef Mawa McQueen.
View more info here
Begins January 19th and will continue through winter on Friday's & Saturday evenings.
×
Mawa's Kitchen
$
Serving: Breakfast, Lunch
In Season Hours
8am-3pm Monday-Friday
Breakfast & Lunch
Catered events anytime
Private Cooking Classes available
More than just breakfast and lunch, Mawa's Kitchen Café offers boutique catering services, personalized cooking classes, private chef services, as well as hosting private events in our newly renovated private dining room and café in the Aspen Airport Business Center.
Mawa's Kitchen will take your meals from everyday to exciting. We offer full breakfast and lunch menus with a ever changing selection of seasonal sandwiches, salads, and soups as well as gluten free desserts and breads. Our focus is on fresh, homemade dishes made with pure, locally sourced ingredients. Our beverage menu includes wine, locally brewed beer, and full bar. We also offer organic loose leaf tea, locally roasted coffee and espresso drinks.
Join us and relax in our beautiful café and outdoor seating, or order your meal to go.
With free wi-fi and coffee refills all day, you might never make it back to the office!

Order Online
×