eatSnowmass.com
Snowmass, Colorado's local dining guide.

eatSnowmass.com
Snowmass, Colorado's local dining guide.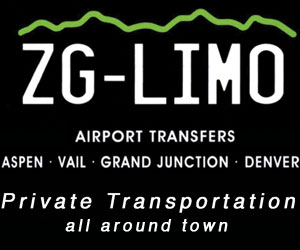 Map

Reviews
Nest (closed)
$$
Serving:
In Season Hours
Closed Permanently Fall 2017

Menus
Specials
Closed Permanently Fall 2017, will not reopen as a dining outlet.
Slope-side and poolside Nest serves up a gastro pub inspired menu, bursting with dining options which are designed to nourish and refresh. To complete the gastro pub experience is a Colorado tradition of craft style beers, ales and stouts, as hand crafted as the food and just as delicious in their own right. At Nest, this adds up to the hottest winter indoor/outdoor dining scene in Snowmass, Colorado where the service and ambience are what we fondly refer to as "mountain relaxed". Nest offers a cozy ski restaurant environment to share tales and escapades from the day with your closest friends and maybe a few new ones.
Nest Public House brings a sophisticated touch to hearty comfort dishes such as soups, stews and salads. Showcasing his "low-country" style of cooking, executive chef Will Nolan offers southern flair to pub classics including beef stroganoff, lobster pot bisque, red beans and rice with smoked Andouille sausage, chicken and handmade dumplings, winter minestrone and lighter salads.Nest Public House's apres-menu selection offers great deals on light bites, including Nolan's famous BBQ pork slider on a house-made cheddar biscuit, plus smothered nachos, shredded beef tacos and chicken and green chili quesadillas.The eatery also provides a plethora of homemade-craft sausages and "dogs" with toppings served on home-baked brioche buns with hand-cut chips. All foot-long sausages are made in-house using Nolan's own recipes including a unique German-style bratwurst, along with a smoked Andouille, cheddar jalapeno chorizo, bratwurst and hoisin-ginger dog.
Nest Public House will feature only Colorado microbrews, with more than 45 varieties, including three regional favorites on tap (Fat Tire and a seasonal favorite from New Belgium, Mama's Little Yella Pilsner from Oskar Blues of Longmont and Shake from Boulder Brewing Co.) as well as an array of bottled and canned beer and hard cider from makers across the state.Nest Public House is a ski-in/ski-out dining facility on Snowmass Ski Area's Assay Hill. It is open daily for lunch, apres-ski and dinner from 11 a.m. to 6 p.m.
For more information and dining reservations, call 970-923-8000 or 877-235-7577
Serving indoors and out, with seating on the patio, by the pool and fireside cabanas. Open for Lunch & Apres Ski. Complimentary Shuttle service to Base Village.
Complimentary Valet when dining in Nest.
The Nest is the new restaurant found poolside at the new Viceroy hotel at the new Snowmass base village.
×